Simoniz USA Expands Reach to Middle East, Africa and Indian Subcontinent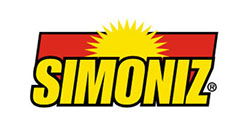 Simoniz USA is an industry-leading manufacturer of cleaning and protection products for auto dealerships, professional car washes and providers of professional housekeeping and building maintenance services. For almost a century, the Simoniz name has been synonymous with quality products that work hard and boast measurable results for overall cleanliness and protection.
Simoniz USA have now partnered with the Dubai-based export management team at merchlin to bring their product range to the Middle East,  Africa and the Indian subcontinent.
Simoniz USA Range
Simoniz USA's product range provides a comprehensive solution for car detailing and appearance encompassing:
Adhesive, bug, tar removers
Aerosols
Air fresheners
Carpet, upholstery, leather, vinyl cleaners, protectors and restorers
Clay, metal polishing products
Compound cleaners
Glass cleaners
Silicone-free body shop safe products
Solvent and water-based tire dressings and wheel cleaners
Trim, glass and chrome protectants
Waxes, polishes
View the video below to hear about the Simoniz range
Responsive, Local Service and Support
merchlin provide distributors of Simoniz USA products with extensive product and local market knowledge through their experienced on-the-ground sales team. Distributors can also expect to receive tailored marketing and sales team training support to ensure Simoniz USA products are a successful and profitable part of their range.
Distributor Opportunities Are Available
The Simoniz USA range provides an exciting opportunity for wholesalers, retailers, OEMs and major fleet managers. With its specialist, proven range and enviable market position that offers quality and affordability Simoniz USA products can be a profitable addition to your range.
merchlin are seeking regional and industry sector partners throughout the Middle East, Africa and Indian subcontinent for the Simoniz USA range.
Find Out More
Find out more about how merchlin and the Simoniz USA product range  can improve your product offering and profit. Simoniz USA catalogues and price lists will be made available upon request.
Mazher Hussain (International Sales Director)
Email: mhussain@merchlin.com
Phone: +971 50 4625073

This entry was posted in News, Simoniz USA on .