merchlin is supported by over twenty years experience successfully bringing automotive and industrial brands to market.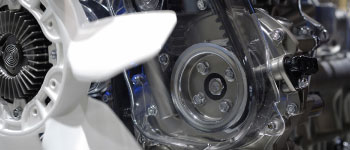 merchlin was formed by Chris Leaman, owner of PJL Diesel Electric – one of Australasia's leading heavy duty automotive and electrical distributors. As General Manager of PJL Diesel Electric Chris was responsible for successfully introducing new brands such as Vision X, Letrika and others into diverse markets in Australia, South East Asia and Africa. These efforts developed an intricate understanding of key market segments such as OEM, automotive, mining, construction, transport and marine.
PJL Diesel Electric formed its footprint in the developing Middle East, North African and subcontinent markets several years ago through the establishment of its Dubai-based associated company United Auto Electrics. Through established local trading relationships United Auto Electrics provided product sourcing and distribution services across a wide variety of automotive electrical equipment.
United Auto Electrics was renamed to merchlin in 2014 to mark the start of a new era for the business.
Milestone Timeline
merchlin brings together over twenty years of new market development success.
1988: PJL Diesel Electric formed
1988: Secures distribution of AVF
1992: Secures distribution of RCP Inc
1994: Secures distribution of Letrika (formerly iskra)
1999: Purchase of BAP Industries and office in Melbourne
2000: Product range exceeds 5,000 SKUs
2002: Secures distribution of Bosch
2004: Secures distribution of Hella
2004: Opening of Newcastle office
2004: First sales to African markets
2005: First international exhibition in Indonesia
2007: Opening of Brisbane warehouse/office
2007: Secures distribution of Vision X
2008: United Auto Electrics established in UAE
2010: Product range exceeds 7,500 SKUs
2010: Introduces GENR8 range to market
2011: Opening of warehouse/office in Karratha
2012: National team of 90 dedicated staff based across national branch network
2012: Secures distribution of Schlemmer
2014: United Auto Electrics renamed to merchlin
2014: merchlin expands sales and marketing team
These past three decades of experience and results allows merchlin to offer manufacturer brands and distributor partners an integrated export market solution built on:
Extensive product knowledge and experience across a range of market applications
A broad base of established industry relationships and in-market knowledge
A detailed understanding of how to build industrial brands for long-term success
Proven processes to effectively manage high volumes of international logistics and transactions