merchlin partner with manufacturer brands to identify and deliver new export market opportunities in emerging regions.
By providing global reach, product expertise and local knowledge supported by strategic marketing and a dedicated senior sales team we simplify the challenge of export market growth.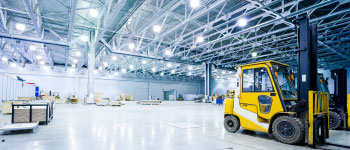 This allows manufacturer brands to continue to focus on their core business of local customers, manufacturing and product innovation whilst having confidence that their brand and product sales are growing in export markets as quickly and as effectively as they can be.
---
Our Advantage
merchlin remove the risk and simplify the challenge of export market growth. Here's how:
Accelerate Market Growth
Our senior factory-trained sales team, extensive in-market knowledge and established distribution networks provide an immediate market presence that would take years and significant cost to develop.
Eliminate Credit Risk
merchlin take title and assume foreign credit risk, providing a single point of billing for manufacturers and de-risking international export trade for them.
Eliminate Market Development Costs
merchlin bear the costs typically associated with an export sales department such as staffing, travel and communications.
Single point, integrated Solution
By providing an integrated export marketing solution and single export sales account merchlin streamline and simplify the challenge of export market growth
Maintain Core Business Focus
With merchlin driving your export sales and marketing you are able to continue to focus on your core business whilst accelerating your new market development.
---
Distributor Partnerships
merchlin provide distributors with manufacturing-direct access to world-class, proven brands along with extensive sales and marketing support.
Distributors can expect to receive the following benefits from a partnership with merchlin:
Reliable, factory-direct supply
Access to a wide range of world-leading, specialist product
Extensive product, application and market knowledge
Extensive sales and marketing support tailored to local markets
Sales margin and growth