New 5.75″ round and 4*6″ rectangle Vortex available.

The new 5.75″ LED Vor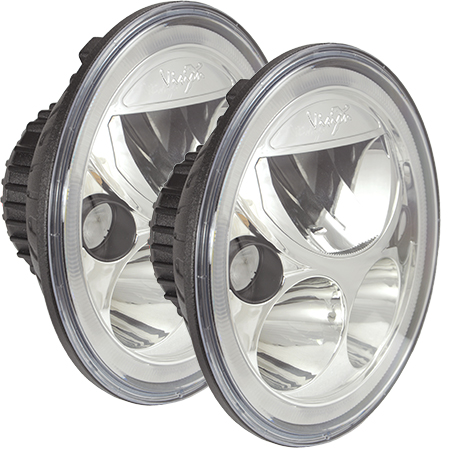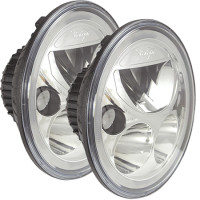 tex Headlight is designed to deliver the same outstanding performance as the 7" Vortex , but to fit motor bikes with smaller headlight housing and trucks to replace the 4″*6″ halogen fixtures.
Features
Made by VisionX in their own factory in Korea
Powerful Beam Pattern
Bright LED Halo Ring
Increases Visibility
Fantastic looks
Waterproof
Available in either chrome or 'smoked black' finish
DOT and E mark versions available
---
VX 2016 catalogue out now
merchlin is pleased to announce that Vision X has recently released [their] 2016 product catalogue, which includes a number of recently released product lines.
Vision X Product Range:
Automotive Application
LED LIGHTS
Cannon Series
Transporter Series
Optimus Series
Solo Pod Series
LIGHT BARS
PX [Prime Xtreme]
XPR .71
LPX [Low-Profile Prime Xtreme]
Xmitter
LED HEADLIGHTS
VEHICLE SPECIFIC KITS                              
Jeep JK.83
Ford Raptor/F-Series .84
Dodge, Toyota, GMC, Chevrolet
MOTORCYCLE
XMC LED Headlights
AUTOMOTIVE LIGHT ACCESSORIES
Polycarbonite Light Covers .
Accent Lighting .
Mounting/Parts .
Industrial Application
HEAVY DUTY                                                        
PitMaster
Ripper
Solstice Prime
Shockwave
Protex [ATEX]
MEDIUM DUTY
Utility Market Xtreme
Duralux
MARITIME                                    
Maritime PitMaster
Maritime Ripper
Maritime Explorer
NEXT-GEN STRUCTURAL
Cube LED PitMaster
Cube LED Shockwave
INDUSTRIAL ACCESSORIES
Utility Flood
Video Extreme Light
Heavy Duty Strobe Beacon
LED Strobe Beacon
LED Vehicle ID Board
Mini Incident Response
To know more about Vision X's product lines download your copy here or view online.
This entry was posted in News, Vision X on .