LAP Electrical officially released RCK070 camera kit and accessories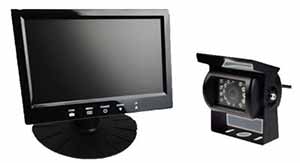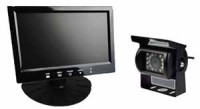 merchlin is pleased to announce that LAP Electrical has released the new RCK070 complete reversing camera kit and accessories.
The RCK070 is bundled with features that are targeted for safety while reversing. Supplied with 7″ LCD Monitor, 1/3″ CMOS Camera and 20 Metre Extension Cable.
---
Features of the LAP Electrical RCK070:
9-36V Power supply
Rear-view camera meets IP68 rating
Lens angle of 120°
Operating temperature of -20°C to + 50°C
EMC R10 Approved
18 IR Infared LEDs for low light and night use
3 Camera input capacity
Integral monitor speaker and camera microphone
Fantastic value and quality for transport and industrial applications
---
Accessories available:
Rear centre camera for use when loading & unloading, reversing and while vehicle is stationary
Adjustable camera  ideal for use as a secondary camera and can be positioned anywhere on vehicle
Left & right hand side cameras designed for safety when turning near  cyclist and smaller vehicles
5M, 10M & 20M extension cables, available for all vehicle sizes
Adaptor cables for using VPK accessories with the new RCK range
Bulk purchase pricing is available on this item. 

Contact merchlin to find out more about RCK070 camera kit and accessories.

This entry was posted in LAP Electrical, News on .