LAP Electrical has Released its new 2015 Catalogue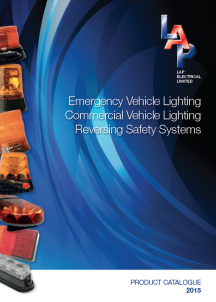 merchlin is pleased to announce that LAP Electrical has recently released its new 2015 product catalogue, including a number of recently released product lines.
LAP Electrical product range:
Emergency lighting
LED commercial vehicle lighting
Safety reversing systems
Signal and classic lighting
Fuel senders and modules
Fuel lines
PCV valves
Wiper systems
Specialist defence products
MTA electrical component
View and download the LAP 2015 catalogue here.

This entry was posted in LAP Electrical, News on .